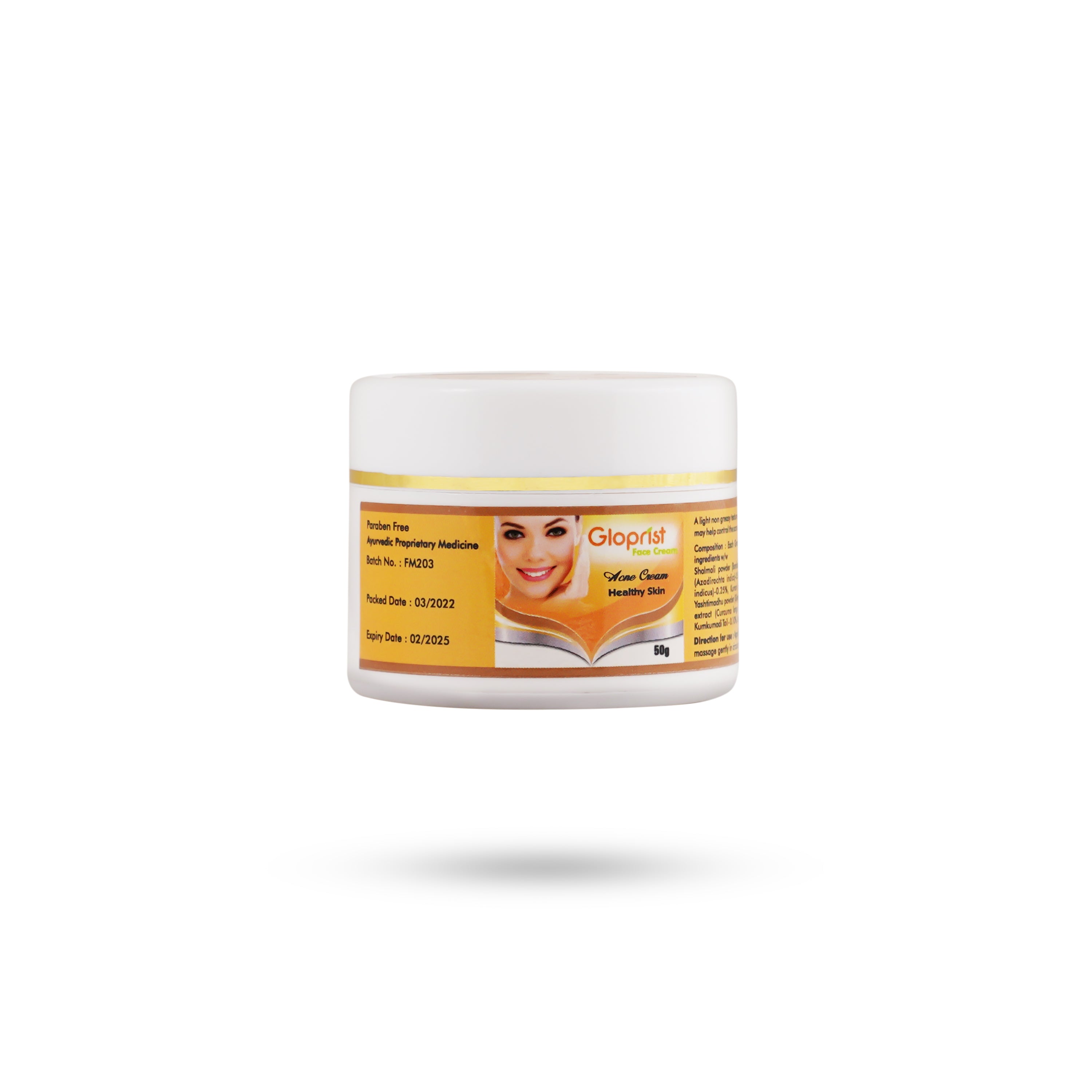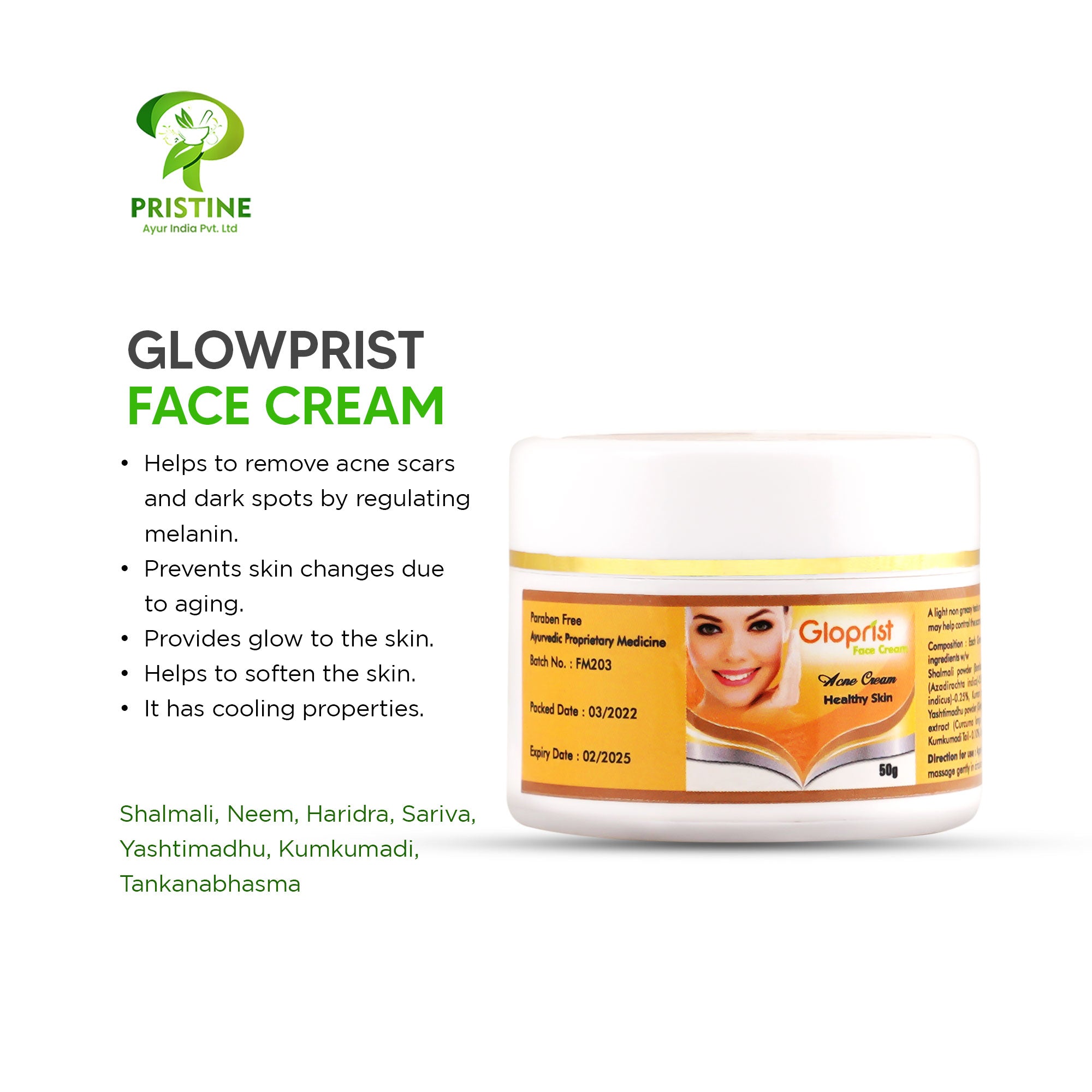 Enlarge photo
Glowprist Face Cream - स्वस्थ, साफ और चमकदार त्वचा
Share
Healthy, clear, and glowing skin......
The selection of herbs in Gloprist Face Cream is based on a traditional remedy that helps keep skin looking soft, radiant, and youthful.
Shalmali is known for its astringent and cooling properties, it controls excess oil secretion and controls acne and pimples. Yashtimadhu is known to have antimicrobial properties and is suitable for skin rejuvenation and health enhancement.
Kumkumadi oil helps in increasing the complexion. 
Helps to remove acne scars and dark spots by regulating melanin.
Prevents skin changes due to aging.
 Provides glow to the skin.
 Helps to soften the skin.
 It has cooling properties.
Components:
Shalmali, Neem, Haridra, Sariva, Yashtimadhu, Kumkumadi, Tankanabhasma.
How to use:
Apply Gloprist cream on a clean and improved face, you can use it in the morning and at night.
 स्वस्थ, साफ और चमकदार त्वचा...... 
ग्लोप्रिस्ट फेस क्रीम में जड़ीबूटियों का चयन यह परंपराओं से चले आए उपाय में आधारित है, जो त्वचा को मुलायम, उज्वल और युवा दिखने में मदद करता है।
शालमली यह स्तम्मक और शीतल गुणों के लिए जाना जाता है, यह अतिरिक्त तेल स्त्राव को नियंत्रित करता है तथा मुंहासे और दाने को नियंत्रित करता है। यष्टिमधू को रोगाणुरोधक गुणों के लिए जाना जाता है और त्वचा में निखार और स्वास्थ्य बढ़ाने के लिए उपयुक्त है।
कुमकुमादि तेल रंगरूप में वृद्धि लाने में मदद करता है। * मेलेनिन का नियमन करके मुहांसे के दाग और काले धब्बे को हटाने में मदद करता है।
* बढ़ती उम्र से त्वचा में होने वाले परिवर्तन को रोकता है।
* त्वचा को निखार प्रदान करता है।
* त्वचा को मुलायम करने में मदद करता है।
* इसमें शीतलता के गुण है।
घटक : शालमली, नीम, हरिद्रा, सारिवा, यष्टीमधू, कुंकुमादी, टंकनभस्म ।
उपयोग का तरीका साफ सुधरे चेहरे पर ग्लोप्रिस्ट क्रीम लगाइये सुबह और रात को इसका इस्तेमाल कर सकते है।